About Us - H.Blyth & Co.
H.Blyth & Co. was established in 1889 by Harry Blyth to supply Drawing Materials to the rapidly growing businesses in Victorian Manchester. After passing through several generations and moving from its original location in Deansgate, Blyth's shifted towards supplying art materials for amateur and professionals in 1994.

Now based in the creative, bohemian heart of Manchester's Northern Quarter over two floors, H.Blyth & Co. supplies the finest art and graphic materials from around the world. H.Blyth & Co. now offers its expansive art supplies range online to ship within the UK.



We are constantly expanding our wide range of art materials, and we test all of the latest products available on the market, so we can be assured of their quality. We are a Premier Art Centre for Winsor and Newton, which means that as well as offering exclusive discounts, customers can be confident we offer an extensive range of products and provide the highest levels of service.
All of our staff are practicing artists, so have an excellent understanding of artist's needs, as well as first hand experience of our specialist products. Each one of our staff members is trained in the special properties of our art ranges, to give you the best possible advice for choosing the right materials for creating your own artwork.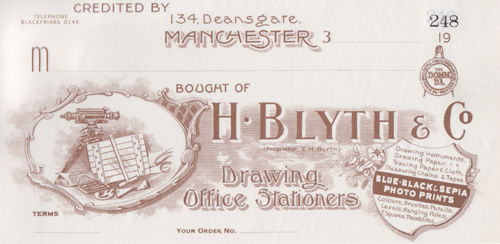 H.Blyth & Co.Vintage Branding.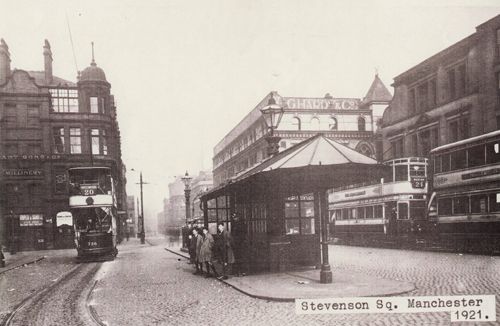 Our Manchester Shop is now behind the bus on the right!
-
What our Customers say about us:


'Knowing you can advise from practical experience is a real plus. SO helpful, thank you! Parcel received safely and promptly. Full of goodies. Can't wait to get started'
Duncan Wilson – Illustrator
'I love this TARDIS-like shop. It provides a friendly personal service and is very well stocked. Knowledgeable staff dispensing expert advice about top quality materials and equipment. I can't recommend it enough.'
Simon McLaren - Artist
'It's like the wand shop from Harry Potter!'- Our favourite comparison overheard in the shop.